New Jersey Needs a Long-Term Solution to the Transportation Trust Fund.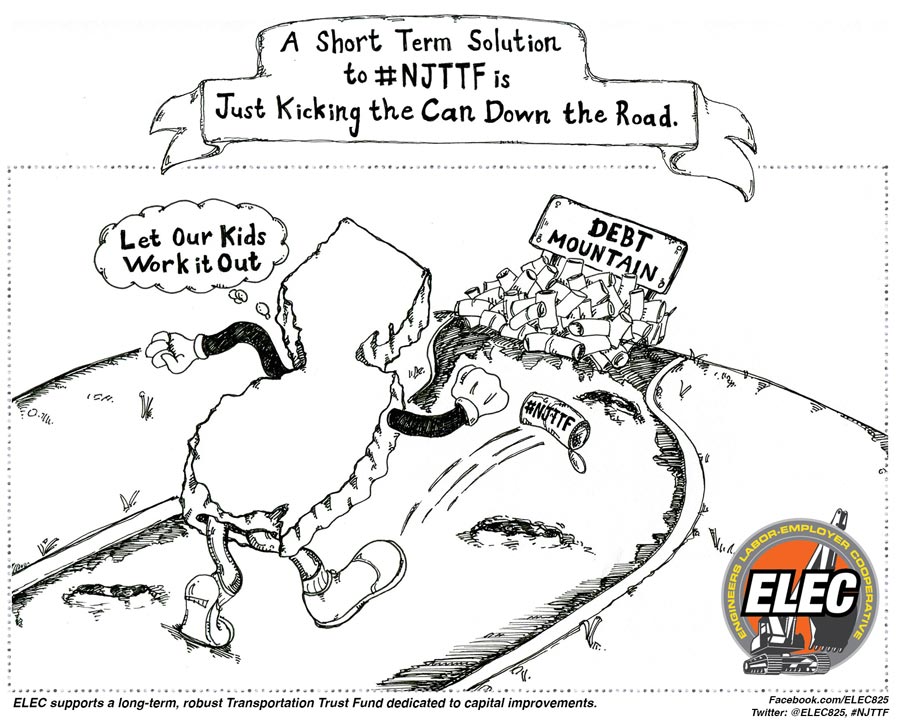 One definition of insanity is doing the same thing over and over again, each time expecting a different result. We need to keep this mind while Trenton wrestles with the nearly bankrupt Transportation Trust Fund. If they come up with another short-term, inadequate "solution" then we've all lost our marbles, because that's what has gotten us into this fine mess.
How bad is it? How does $10 billion dollars in infrastructure debt servicing over the next ten years sound? Or $20 billion dollars over the next twenty years? This is why New Jersey's roads are so expensive. This one chart shows how infrastructure bond debt is spiraling out of control: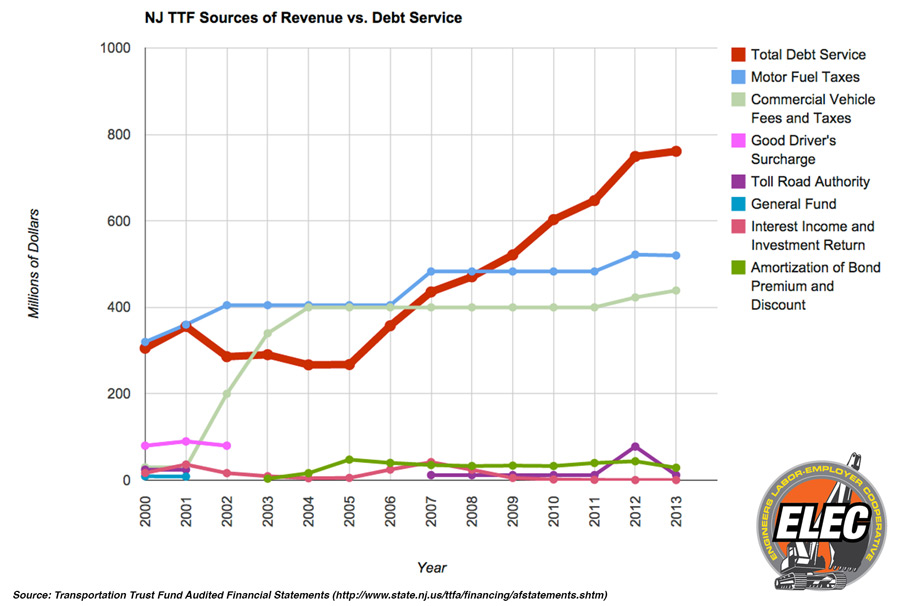 It's time to break the cycle of short-term Band Aids. It's time to stop burdening our children with more and more debt. It's time to find a long-term solution to the Transportation Trust Fund and dedicate those funds to capital improvements.
ELEC supports a long-term, robust Transportation Trust Fund dedicated to capital improvements.
Who is ELEC
ELEC is the Engineers Labor-Employer Cooperative, a unique collaboration between labor and employers pursuing the same goal–economic development and infrastructure improvements that spur the regional economy and job growth, not just for the construction trades but for everyone that lives and works in the region.
Follow @ELEC825