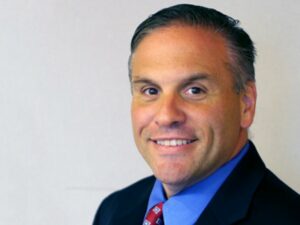 Mark Longo, Director
Engineers Labor-Employer Cooperative (ELEC)
Mark Longo, Director of ELEC, brings more than 20 years in government affairs and building trades public affairs to the ELEC organization.  In addition to his duties leading ELEC, Mark serves on the NJ Environmental Infrastructure Trust Board of Trustees as Secretary, as a member of the Bergen County Community College Board of Trustees as well as on labor advisory committees for several US Congressmen.
Prior to his appointment, he served as Director of Government Affairs and Political Action for IUOE Local 825 from 1999 to 2012. There, he was responsible for legislative and political education programs in Trenton, Albany and Washington, DC, and for administering the Political Action Committee.
Before joining Local 825 in 1999, he served as Executive Director of the New Jersey Building and Construction Trades Labor Management Council. He also served as Director of Public Relations and Government Affairs for the Building Contractors Association of New Jersey.  Longo earned a B.S. in Social Science/Political Science from St. Thomas Aquinas College.