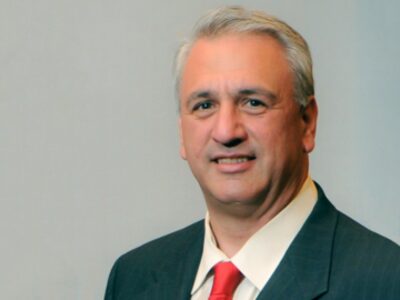 Greg Lalevee, Business Manager
International Union of Operating Engineers, Local 825
Greg Lalevee rose through the ranks of the International Union of Operating Engineers, Local 825, and was elected Business Manager in 2010 – representing over 7,000 men and women throughout New Jersey and New York's lower Hudson Valley. A second-generation operating engineer, he worked as a crane operator from 1984 through 2000 when he became Local 825's first organizer. In his role as Business Manager, he champions creating opportunities for members through direct advocacy and keeps a laser focus of regional economic development. Mr. Lalevee also serves as a Vice President on the International Union of Operating Engineers' General Executive Board.
Under his leadership, Local 825 orchestrated several changes and transactions to strengthen the union's financial footing, consolidate its membership and establish a new labor-management coalition, all while taking every opportunity to relentlessly pursue job opportunities for his members.Greg has always believed that growing the economy as a whole is the best way to grow the building trades for the future. Through his efforts, Local 825 training centers in 2018 will become accredited two-year technical colleges with apprentices receiving associated degrees upon completions of training – a program founded by Lalevee and found nowhere else in the nation.
In 2010 he was appointed by then Gov. Chris Christie to serve on the New Jersey Transportation Trust Fund Authority and serves as Vice Chairman. He is on the Executive Committee of ChooseNJ and is a trustee of NJ SEED. He is a vice president of the N.J. Building Trades and a member of the State of New Jersey's Licensed Crane Operators Advisory Board. He also served on Governor Phil Murphy's Transition Team focusing on Workforce Development.
Lalevee's leadership during the 2016 New Jersey Transportation Trust Fund crisis garnered him state-wide notoriety – with his efforts being recognized by NAIOP New Jersey, ROI Magazine, NJ SEED and landed him a place on PolitickerNJ's PowerList.
Mr. Lalevee lives in Bridgewater, New Jersey. He and his wife Tricia are raising a blended family of six children.